uPVC Window Making Manual
Part 10 Window Door Quality Inspection
This is an article about uPVC Window Making Manual. This article will introduce window door quality inspection. From this part, you will also learn how to inspect the window door quality. 
As a good uPVC window supplier, we need to check the quality of our  uPVC windows and doors before leave our factory.
1. Profile and accessories inspection
2. Procedure and inspection of the finished product
The main procedure includes profile cutting, welding, hardware installation, glass installation. The procedure control affects the window door performance directly. We should also check the first product strictly in every procedure. And sampling according to the ratio.
We should seriously inspect the below items:
Firstly, the cutting size, angle, v shape position, in the cutting procedure.
Secondly, the welding parameter, intensity, size after welding in the welding procedure.
Thirdly, the hardware quantity, position, performance in the hardware installation procedure.
Moreover, the cushion block, gap for glazing bead in the glass installation procedure.
2) The finished product inspection
After window door assembling, before leaving the factory, we should take some samples according to different window types and dimensions. The sample should be more than 3 pieces.
There also have 14 items that need to be inspected before leaving the factory.
Corner welding intensity
Reinforcement steel installation
Hardware installation
Opening and closing strength for lock and handle
Opening and closing strength for the sash
Overall dimension deviation
Diagonal deviation
Nearby component gap
Nearby component flatness
Frame and sash gap
Frame and sash overlap
Sealing strip installation
Glazing bed installation
Window door appearance
Check Below Relative Post
If you want to draw the beautiful windows and doors for your project in an easier way with a 3D view, quotation, and material manufacturing list.
please check our window door software below: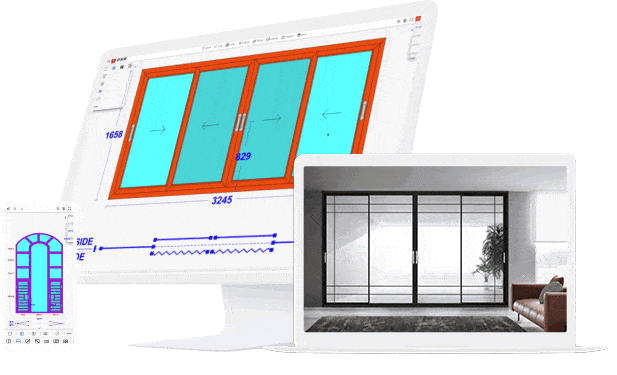 Our article your may intrested: