Aluminum Cutting Machine is mainly used to cut different kinds of aluminum profiles. Meanwhile, We will introduce some simple knowledge about this type of machine in this article.
1. what is the aluminum cutting machine?
Firstly, it is one type of aluminum machine.
After that this aluminum machine mainly used to cut aluminum profiles and other light material profiles.
2. what machines do aluminum cutting machines included?
Alu cutting machine has two simple categories. One is a CNC aluminum cutting machine. The other one is a normal type.
CNC Aluminum cutting machine as below: Normal aluminium cutting machine as below:
3. how to find the right machine?
Firstly, we should care about machine quality, the cutting accuracy is very important.
And also the machine should run steadily and smoothly.
Secondly, the aluminum cutting machine price is important. Moxisys could give you the aluminum cutting machine price with the best quality and reasonable price.
We could also find the right machine according to the output, cutting function, cutting accuracy and so on.
If you want to draw the beautiful windows and doors for your project in an easier way with a 3D view, quotation, and material manufacturing list.
please check our window door software below: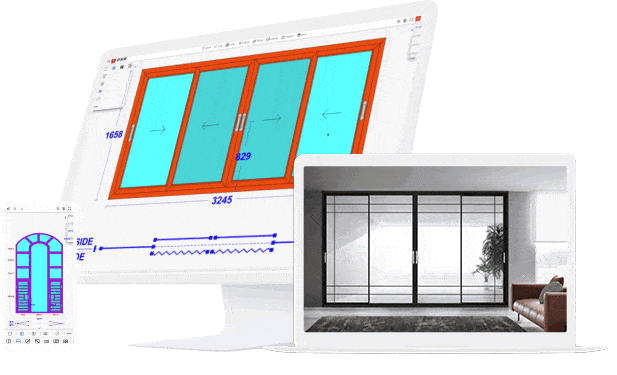 Our article your may intrested: