design and make window door in an easier way
Here will introduce you a good window and door software.
Suitable for uPVC, Aluminum, and wood.
Fast and friendly user interface
Designable quote and manufacture reports 
Work on all the platform
Meet all the requirements for window door desingers, dealers, and manufactuers.
Let's get started.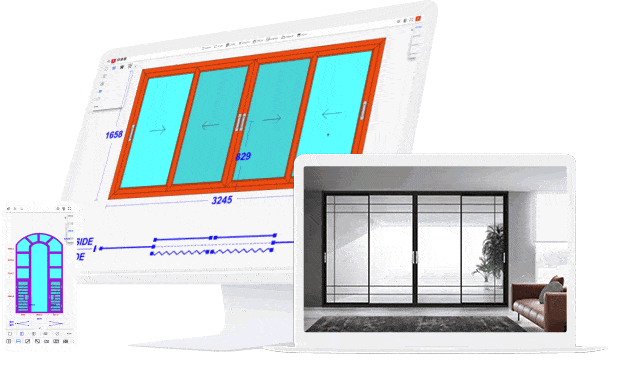 Wide range of applications
This window and door software has a wide range of applications.
To meet with different kind of customers with different requirement, depending on the material they used, we added special features for each material type.
So it could be used for designing and making uPVC window door, aluminum window door, and wood window door.
According to different purposes, we could use it as window and door manufacturing software, uPVC windows and door software, aluminium window design software, and wood window fabrication software.
If you are a dealer or shop owner, you could use this software as door design software and window design software.
Besides the relative window door design, you could also use it as uPVC window quotation software & calculator software, aluminum window and door quoting software & calculation software.
So as window and door quoting programs, It could give your client a good presentation and quote. 
As a windowmaker, factory owner or manufacturer, you could use it as uPVC window maker software, aluminium window fabrication software, and wooden window fabrication software.
By using this door and window fabrication software, you could get the material list for the profiles, hardware accessories, and glasses.
Look at the wonderful window and door software. Get the window and door design software free trial now! 
Fast and friendly user interface
Our window and door software could used on all the platform, such as laptop and smart phone.
As a window designer online, it is no need to free download.
We have designed the software with a non technical required.
As a window designer online, this window designer software is flexible and has a very friendly user interface.
It will allow you to design a windows and doors in minutes.
Easily design and draw your window
As a online window designer, this window design tool could help you make any door and window design easily. 
Any type of windows software design are available here.
Draw windows

Use mouse to draw any size of windows, drag left mouse button horizontally or vertically to create corresponding mullions, then add sash. Finish designing windows and doors just in few seconds.
This window and door design software very easy to use. 
Draw your windows as free as you can.
We could use this window desgn app to drag the frame, mullion, and hardware.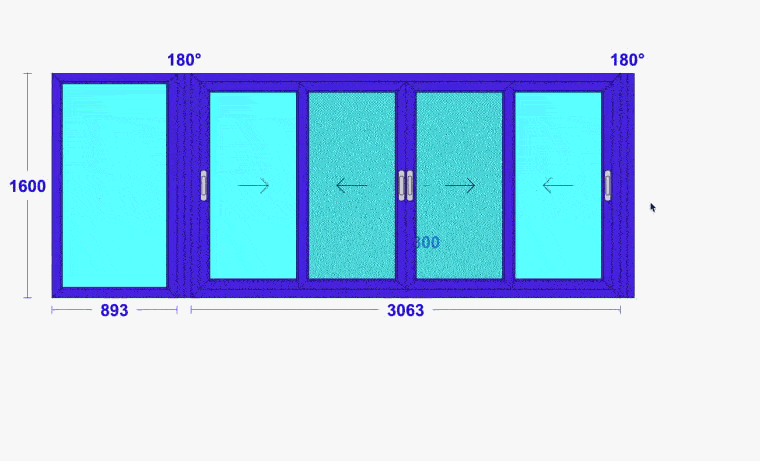 Get the window and door design software free trial with more functions!
Window quoting software with 3D
Sometimes clients want to see the window effect.
It's easy.
Generate a 3D model for windows and doors automatically.
As window quoting software with 3D, it could give your clients a good impression.
This software could also be used as window sales software or window pricing software.
After you design all the windows, you could send your client a link directly for reference or confirmation. 
It could be signed by the client for project confirmation.
Do you want the software for doors and windows quotation 3D?
Get it for a trial as below:
Report for this window software
This window software could easily export the confirmation report for our client to check.
As window door quotation software, it could make the quotation very easy for your orders.
This software could also get the bill of material very easily.
Variety manufacturing list or production list.
Want a free trial account? 
Get it right now from below:
Our article your may intrested: