uPVC Window Door Production Manual
Part 3 Milling Hardware Installation Slot
This is uPVC window door production manual part 3.  This part will introduce to you how to make the hardware installation slot.
In the uPVC window making process, we should make some hardware installation slot one the sash profile.
Here normally we make these slots on the casement sash profiles.
1. how to make the hardware installation slot.
2. which kind of hardware installation slot we should make?
Normally we make the lock hole, handle hole and slot.
We could make these through the template on the machines.
For different hardware, the slot size may be different. In this way, we also need to change the drilling bit accordingly.
Moxisys machine could hold the 5mm, 8mm, 10mm, and 12mm
When we processing the hole which installs the handle, we should also notice the middle hole use drilling bit Φ12mm. Meanwhile, the other two holes use Φ10mm. Please be sure not use the wrong dimension.
We should also keep the hole in the right position. And make sure they are smooth, burr-free. This will be a benefit for the hardware installation.
Check Below Relative Post
If you want to draw the beautiful windows and doors for your project in an easier way with a 3D view, quotation, and material manufacturing list.
please check our window door software below: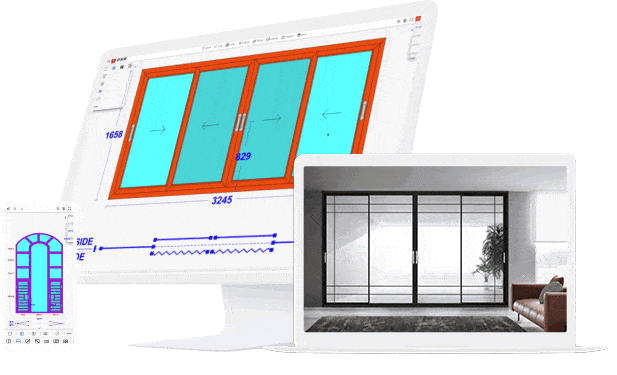 Our article your may intrested: