Part 11 window door packaging warehousing and transportation
This is the uPVC Windows Manual which mainly introduces how to pack the window doors. and after packing, how to warehouse and transportation.
In order to avoid being soiled, scratched and damaged in the process of transportation and installation. 
we must also choose non-corrosive soft materials to pack the qualified windows and doors.
The windows doors should be placed in ventilated, rainproof, dry, flat and pollution-free places.
Outdoors storage is not allowed.
Do not let them contact with corrosive substances.
All the windows doors should be also placed vertically according to the installation direction. And the vertical angle should not less than 70°.
Stack flat and directly on the ground are not allowed.
The bottom pad height should not be less than 50mm.
The storage environment temperature should less than 50℃.
The distance between windows and the heat source should be not less than 1m.
The critical thing is to avoid the damage when loading and unloading the windows doors as well as in the transport process.
We should load and unload the window door lightly. Do not put and throw violently.
If lifting win-doors, we should find a strong and stable strength point and put some non-metallic and soft material on it. Do not allow insert the lever between sash and frame during lifting.
During transportation, if the road not flat or emergency brake, the win-door, and glass will be easily broken.
So, it is very important for putting win-doors orderly in the carriage.
When loading windows and doors. Please pay attention to the following items.
Fastness to prevent moving and shaking.
Avoid the hardware touch with glass.
Use soft material to separate uPVC windows.
Put vertically and orderly. Do not flat stack.
Check Below Relative Post
If you want to draw the beautiful windows and doors for your project in an easier way with a 3D view, quotation, and material manufacturing list.
please check our window door software below: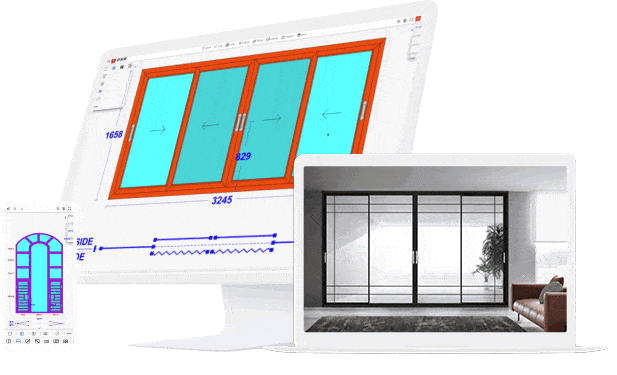 Our article your may intrested: